Orange bags of cinema sunshine, a lockdown initiative
During the COVID lockdown with no cultural event or film screenings taking place, we started looking at ways to keep film in our community and stay connected with our afternoon Classic Cinema Club members.
With our vast DVD collection, we decided to start offering it out to vulnerable people living in isolation. The response was amazing, there are so many people out there living alone.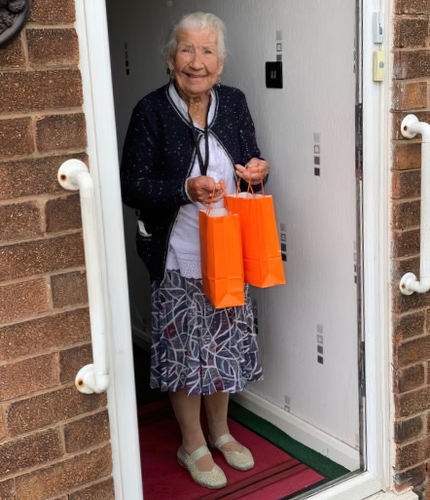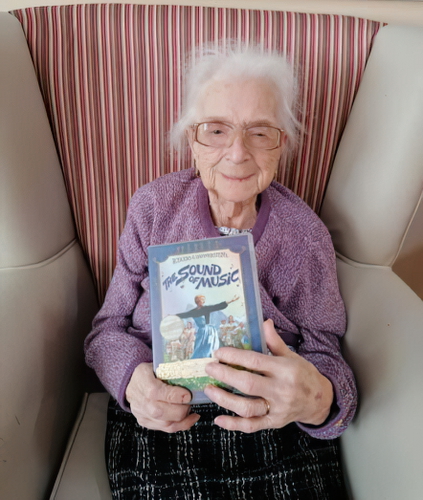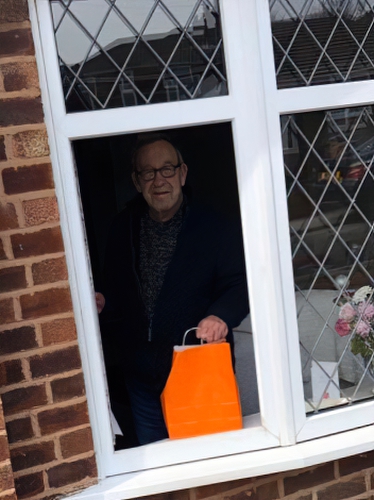 With support from Forever Manchester we were able to offer a DVD delivery service, run entirely by Leigh Film Society Volunteers. My home became a Blockbuster video store with many boxes full of DVD's, piled up, divided into genres from Disney to Gangster Thrillers.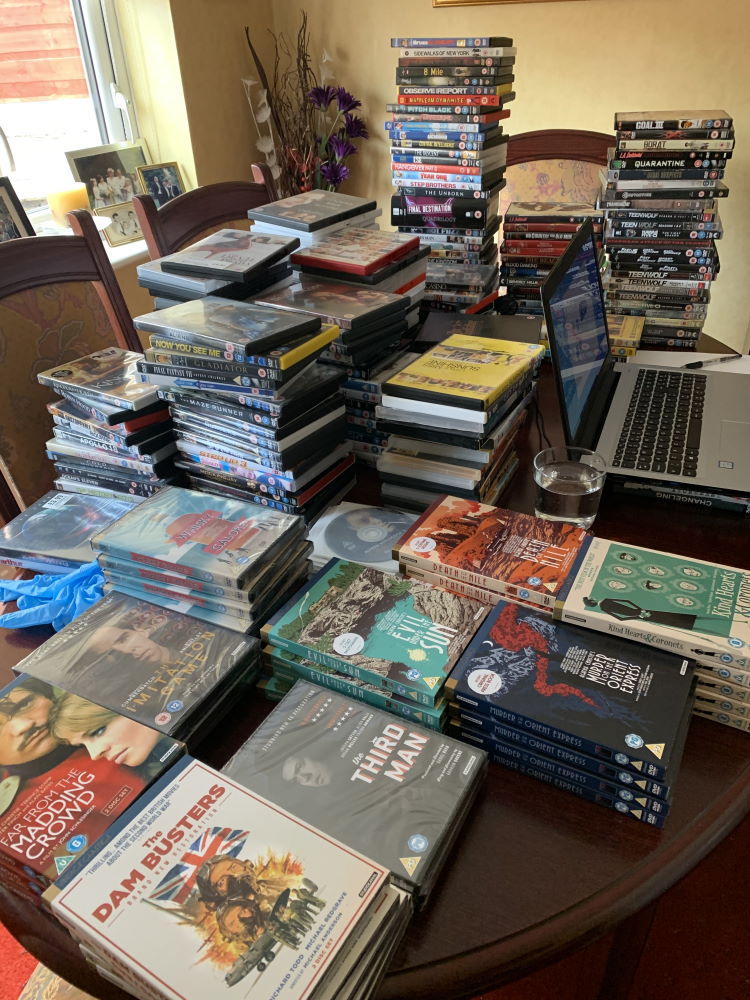 Requests started to come in from Facebook, Twitter and via our Wigan Council's community hubs. When people got in touch, we checked out their preferences and then a bag was delivered containing from 6-8 DVDs, as well as a treat to enjoy while watching!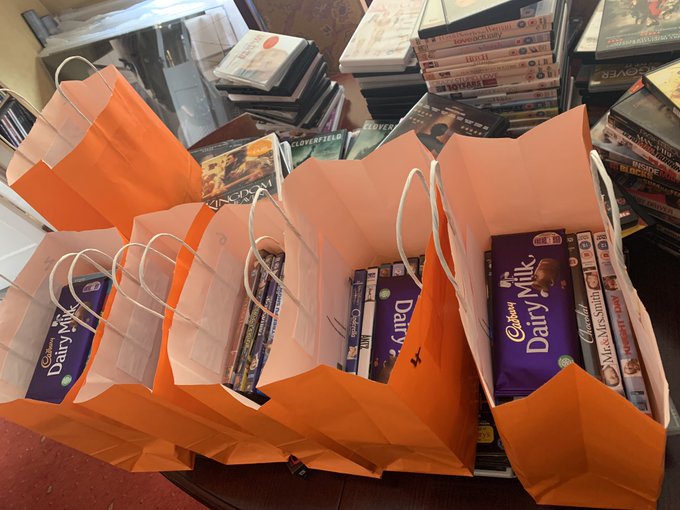 Very importantly, there was no personal contact as the deliveries were left on their doorsteps. All bags were age appropriate and we called them our 'Orange bags of cinema sunshine'.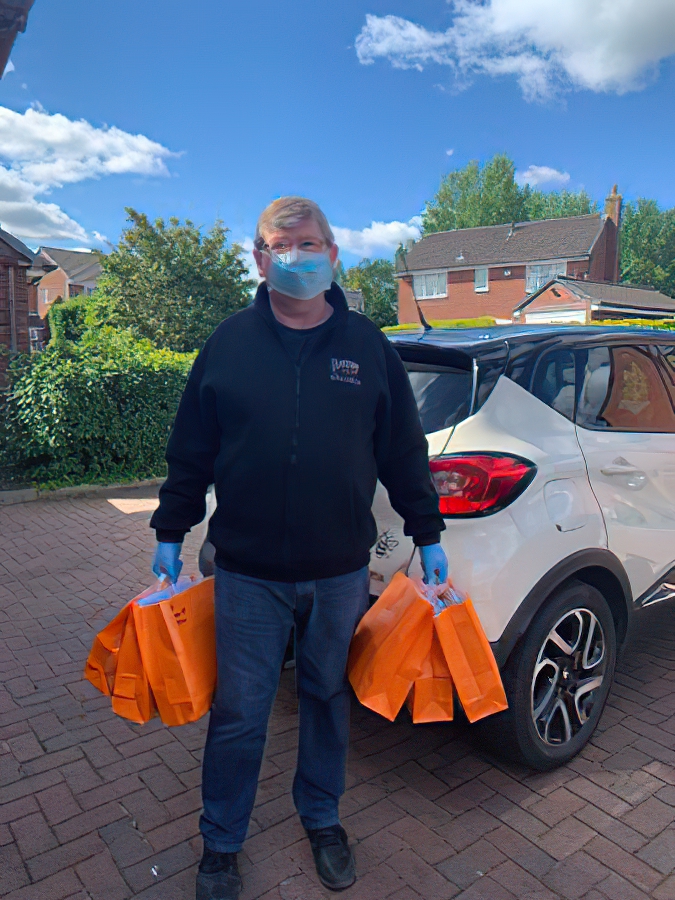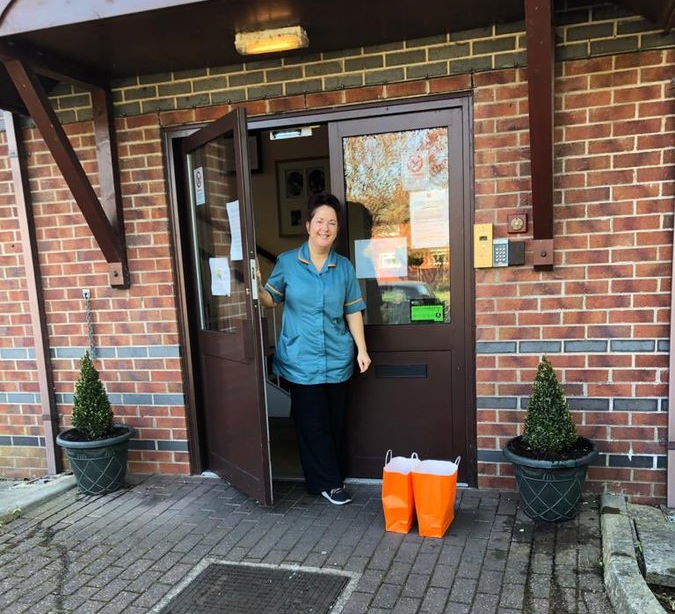 Members of the public were so generous donating boxes of DVD's to be given away and we even received a donation form the major film distributor Studio Canal!
During this initiative we worked in partnership with many organisations and community groups to deliver Orange Bags of Cinema Sunshine to vulnerable people that they knew. You can see a selection of them below...
Cinema For All have written a case study about this project and you can read about it here... click here to view.
Cinema For All also wrote an item on their website, click here to view.
More pictures of our deliveries in action.