Leigh Film has six amazing Patrons!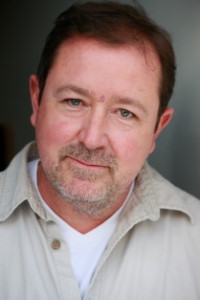 Daniel Ryan is a television, stage and film actor from Culcheth and has strong personal connections to Leigh and it's local community. He is currently starring in the acclaimed BBC series 'Crossfire'.
Possibly most famous for playing Dan in the long running TV series 'Mount Pleasant', he has also had a recurring role in every series of 'The Bay' as Detective Inspector Tony Manning.
Other TV roles include appearances in 'Linda Green', 'The Government Inspector', 'Steel River Blues', 'Cold Call', 'Innocent', 'Death in Paradise', 'Home Fires', 'Casualty', 'Heartbeat' and 'Messiah'. Stage credits include 'Macbeth', 'A Midsummer Night's Dream' and 'Richard III'.
Daniel attended the Lancashire Schools Arts Workshop in North Wales before being accepted into the London Academy of Music and Dramatic Art, the oldest specialist drama school in the British Isles.
Daniel is an ardent supporter of 'The North' and believes strongly in Leigh Film Society's core goals of community support, involvement and engagement.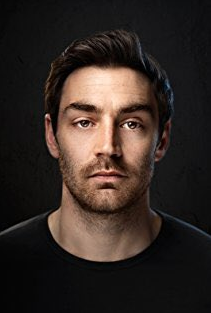 Matthew McNulty, grew up locally, in Atherton, and started his television career in the BAFTA winning 'See No Evil: The Moors Murders' in 2006. Since then he has been a mainstay of British television starring in numerous dramas such as 'Deadwater Fell', 'Doctor Who', 'The Bay', 'Cleaning Up', Versailles', Jamaica Inn', 'The Musketeers', 'Room at the Top', 'The Syndicate', 'The Mill', 'Stan Lee's Lucky Man', 'Our Girl', 'The Paradise' and 'Cranford'.
Matthew also starred in films including 'Control', 'Spike Island' and Ken Loach's highly acclaimed 'Looking for Eric' as well as the critically acclaimed AMC horror series 'The Terror' alongside Ciaran Hinds, Tobias Menzies and Jared Harris.
Matthew says "I'm thrilled to be a part of something doing great things for the arts in the area I grew up in. Hopefully we can provide a platform and inspire local filmmakers to achieve big things in the world of cinema"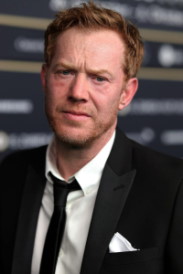 Leigh Film Society welcomes Kris Hitchen to its list of patrons.

Born in Salford, Kris is best known for his role in Ken Loach's powerful expose of the gig economy, Sorry We Missed You.

He was also in World War I drama The War Below and TV mini series Four Lives about infamous London murderer Stephen Port.

Kris lives in Westhoughton and is a keen supporter of Leigh Film Society, having attended a number of our screenings and events.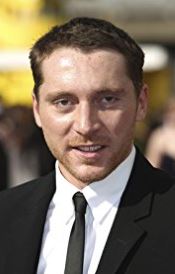 Ben Batt is possibly best known for his role as the villainous Joe Pritchard in Channel 4's hugely successful 'Shameless'.

A Wigan lad, he's fiercely proud of his Northern roots and is as happy discussing the merits of a Wigan Kebab as he is appearing on screen or on stage. As a youngster he was destined for a career as a rugby player before a sports injury ultimately altered his career path.

Since then he's had role in television's 'W1A', 'Scott and Bailey', 'The Village', 'Wire In The Blood', 'Prey', 'Prisoners' Wives' and 'Sirens' as well as in the films 'The Edge Of Love', 'Captain America: The First Avenger' and 'The Go-Between'.
On stage he appeared alongside John Boyega in a modern version of 'Woyzeck' at The Old Vic in London as well as the critically acclaimed 'The York Realist' at the Donmar Warehouse.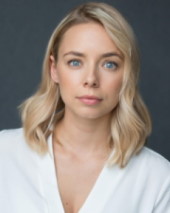 Sacha Louise Parkinson grew up in Tyldesley and was educated at Walkden High School. She started acting aged 11 years in channel 4's adaptation of The Illustrated Mum (2003) Since then, Sacha has been in so many TV roles Mr Selfridge, My Mad Fat Diary. In 2013 Sacha appeared in Channel 4's four-part drama The Mill, portraying the role of Miriam Catterall. This was alongside Leigh Film Patron Matthew McNulty.
Sacha's film career has seen some stand out movies with Apostasy (2017) and visited Leigh Film for the screening of this film and a Q&A. Sacha worked again with Matthew McNulty in the film Running Naked (2020).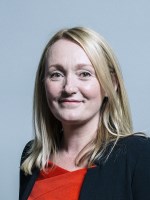 Before becoming the MP for Leigh in June 2017, Jo Platt worked tirelessly as a local councillor. She has a deep passion for tackling social injustice and worked hard to ensure that her constituency of Leigh got its fair share before leaving politics in December 2019.
Since then Jo has become the General Manager of Leigh Spinners Mill, where she remains committed to continuing her longstanding relationship with both Leigh Film Society and the festival.
Click here to watch Jo's speech at our 5th birthday celebration event...